The Internets is all buzzing with chatter against Facebook's latest privacy breaches. Into this happy mix a bunch of NYU students have been cast as the Davids against the social networking Goliath. Is that really a good thing? Can we help?
Diaspora is a new initiative by 4 NYU students to create a "privacy aware, personally controlled, do-it-all distributed open source social network" by the end of the summer. A worthy mission indeed with quite an ambitious time line.
Doing what every smart start-up would do, the Diaspora founders seized the moment, and on April 24th published a video presenting the idea and started a Kickstarter campaign to crowdfund (distributed seed donations) the project. They set a goal of raising $10,000 in 5 weeks time.
Some FB users got sick of their own impotent frustration and decided the answer should be Diaspora. The project's Kickstarter campaign has become a referendum on Facebook with geeks expressing their frustration by throwing many $$$s at Diaspora's direction. For better or worse this is done out of protest against Facebook, not necessarily out of faith in Diaspora.
News of Diaspora being cast as the battlefront against Facebook spread fast, with twitter updates informing blogposts (and ¶, ¶, ¶, ¶, ¶, ¶…), (ironically) informing Facebook updates, informing a New York Times article. At the time this post is published Diaspora have met their funding goal almost 18 times.
This is all great BUT…
This is supposed to be an open source, community effort kinda thing, not a start-up. It is kinda alarming as this pressure to deliver something by the end of the summer something so complex is not necessarily going to help them. The open source community have been trying to develop peer to peer web solutions for ages. There are many reasons why we have not seen a strong distributed social web yet. Some of these reasons are technical, other are social, it's not impossible, but also not trivial.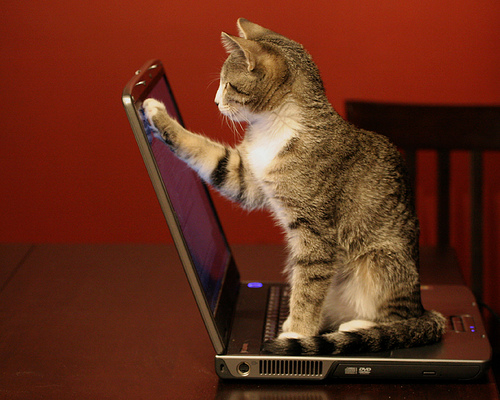 It is not unlikely that Diaspora would fail to deliver on it's promised milestone by the end of the summer. This should not be a big deal for an Open Source project with developers scratching their own itch. But in this case, the Facebook users frustration, Diaspora's media attention and the actual $$$,$$$ make this an itch shared by many many more users and only 4 students are given the scratcher.
Frankly, as inspiring as this successful Kickstarter campaign is, I do believe they would've been better with no money at all and no thousands of "micro-investors" waiting for them to deliver. Money changes everything, and firstly this is no longer a campaign supporting the open source community to find a solution together. This is (as a friend mentioned) a high-payed summer internship.
I've always supported the idea of failing gracefully, especially when it comes to open source software. But in this case, a failure would be not only for Diaspora but also for what it stand for – a distributed, privacy-friendly open alternative (/resistance) to FB and the other exploitative web 2.0 shenanigans. If all this attention is turned to disappointment, Facebook will come out of this winning.
Being a huge record breaking Kickstarter project, this project has now also become a poster-child for Kickstarter and its inspiring crowdfunding model. If Diaspora fails to meet its promises, it might actually hurt Kickstarter's reputation and trust. Open source does not work that way and these guys do mean well but they have yet not published a single line of code.
Contribute your code, not your $$$,$$$s
Max, one of the four NYU students was a student of mine, I am familiar with the excitement, enthusiasm and creativity he can bring to the project. There is no way they could see this coming and I know they are pretty overwhelmed right now. They don't need more money, but they need a lot more help. The real help Diaspora needs now is guidance, support and code. We at ShiftSpace who've been working on distributed social web for quite some time intend to contribute that to them.
Some initial tips:
They should start by a real deep research of what's already out there, learn from the work on OneSocialWeb, Status.net, DiSo, BuddyPress, Activity Streams, CouchDB, even Google Wave (speaking of an open source project too hyped for its own good). Some of these are already mentioned on their site, but they should really be studied thoroughly. Only doing that might take more than 4 months. Which brings me to #2…
They should change their milestone promise ASAP, as this is not what they should accomplish in the next 4 months and they should not be held back by it.
When they do write their own code, they should not wait until the end of the summer to publish their code. They should release early, release often.
They should not build this as a monolithic project but componenatize it to smaller more general projects that can gather more contributions.
They should not see this as a high-paying 4 months gig, but really turn Diaspora to a home or an umbrella project for these various types of efforts.
They need to make sure the AGPL license as rightfully chosen as it is, doesn't harm their chances of integrating other code and collaborating with other open source licenses. (there are ways to do it)
Maybe even offer a portion of the funding they didn't plan to get anyway as a grant to the first team to come up with an open protocol that the developer community would like to gather behind.
So start send them code patches, not more $$$,$$$s. And leave your comments here and/or on the GPL Social list where they promised to hang out. And lets try not to overwhelm them, but really make sure this translates to an inspiring moment towards "a" (not "the") '…privacy aware, personally controlled, do-it-all distributed open source social…' web.